Web analytics (often also referred to as web analytics) is an extremely important process, thanks to which it is possible to perform a very detailed analysis of individual websites, allowing for drawing useful conclusions that will allow you to correct any errors.
What is worth knowing about web analytics?
Web analytics is a complex process that includes the following activities: collecting data about all website users, detailed data analysis, suggestions for changes, implementation of activities aimed at achieving the set business goals. Web analysis always takes place with the use of appropriate analytical tools. It is one of the most reliable ways to find out if the implemented marketing activities bring the expected benefits. Well-used web analysis allows you to achieve high profits thanks to the implementation of all (or at least most) business plans.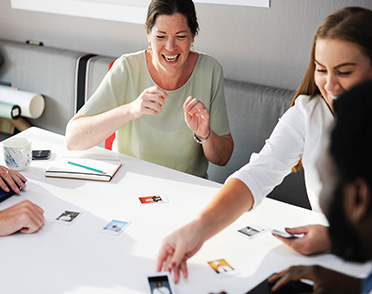 Web analytics uses many tools, but still many marketers have no small problem with choosing the most appropriate ones, perfectly defining the values that guide the author of the site. It is important that the analysis includes only the most relevant parameters for a given case. It is important to remember that every website is different and thus attracts completely different customers, generating its own individual traffic.
What tools for web analysis do marketers choose most often? These are, first of all:
Google Analytics – free and at the same time the most popular analysis tool currently available on the market. It is mostly used by business owners who need to analyze their website; Moz Analytics – the tool uses search engines and social media, operating on many levels. Not only brand activity is analyzed, but also links and all activities that can be attributed to content marketing; platforms analyzing keywords, web traffic, competition – ideal for SEO industry, showing only current and substantive data. Web analytics, if used properly, provides a lot of valuable information, thanks to which, step by step, it is possible to increase the effectiveness of business, and thus the profits achieved in this field.
Why is web analytics so important?
Implementing web analytics is important for many reasons. The most important one is to improve the conversion rate (in the form of a purchase made, a banner clicked, an opinion sent, a website registration, etc.). Analytics allows, on the basis of obtained data, to implement solutions that will ultimately contribute to increasing the value of this factor (which often results in increased profits). However, it is not the only reason why websites should be subjected to a special analysis. It is also worth doing because of: obtaining a lot of (very accurate) information about the website users, gaining up-to-date data, presented in real time, analysis of the influence of all the actions already taken on the current state, possibility of better understanding of the competitors' activity. Web analytics will allow not only to build, but also to modify the already existing website, so that it brings satisfactory profits. However, it is worth remembering which tools should be used to make the analysis complete and reliable for a given case.